True Status is a mysterious and entertaining novel about Billy Yates, and it is also the story of God's pursuit of every human heart with the gospel of Jesus Christ.
Billy Yates, a forty-two year old Black college math professor, holds deep skepticism about God's goodness and power, but after a series of strange occurrences, Billy realizes that he is the prize in a terrifying spiritual battle between good and evil.
While recovering from surgery Billy is confronted by an angel who challenges him to examine his past rather than accuse God of wrongdoing. After the surgery, Billy discovers a strange message on his body that he believes is from God. Confused and afraid, Billy accepts the angel's challenge and in so doing he learns the depth of his own sinfulness which plunges Billy into despair. Ezriah Reynolds, a Christian and Billy's best friend, encourages Billy to join him in taking a seminary class called Jesus in the Old Testament, and for the first time in his life, Billy seriously considers what the Bible teaches about covenant, sin, and salvation. Billy, smitten with Nurse Angeline Otl, begins pursuing her even as his surgery commences. Angeline struggles with her own past, but she and Billy draw together and become vital pieces in the other's spiritual journey.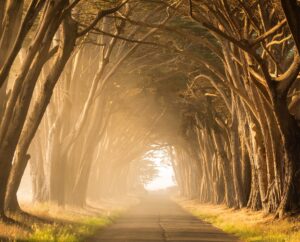 From death into life
is a perilous passage.